Family Vacation Ideas
Pack up the family and come experience everything Moncton has to offer. Your crew loves the great outdoors or enjoys exploring the city and taking in urban experiences? We've got whole vacation plans already packaged for you!
How it works:
✳️ Choose the Outdoor Play Vacation Plan below if you want to get outside, enjoy nature, discover beaches and hiking trails, and explore the Southeast New Brunswick region.
✳️ Choose the Urban Fun Vacation Plan below if you feel like immersing yourself in the city, discovering cool downtown spots or having fun at various attractions in Moncton.
Follow the suggested vacation plans below to a tee, mix and match any day you want, or use these ideas as inspiration to set your own course!
Outdoor Play Vacation Plan:
Day 1
Bring a picnic and spend the day relaxing on one of the most beautiful beaches around. La dune de Bouctouche offers spectacular views with a sand dune that stretches for 12 kilometres into the Bouctouche Bay. Stroll on the boardwalk and enjoy the warm, salty ocean air. Take a dip in the ocean, built sandcastles, or bask in the sun along this gorgeous, natural beach. Learn all about the dune and its ecosystem through interpretive displays, public tours and educational programs.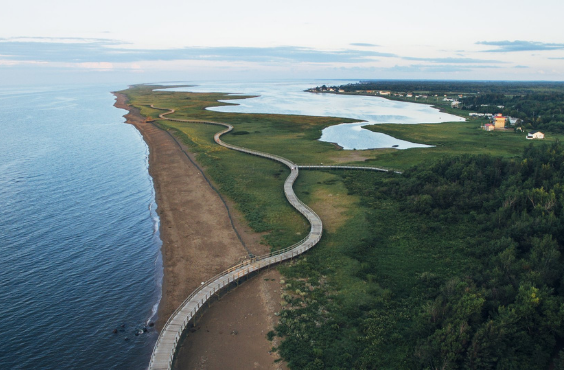 On your way back to town after an amazing day at the beach, make a stop in Shediac, enjoy dinner on a patio at one of the many great restaurants on Main Street, and treat yourself to dessert at the popular Ice Cream Delight.
Day 2
Have you ever walked a llama? Now's your chance! Llama-zing Adventures, just outside Moncton, offers a variety of excursions where you can interact with llamas and alpacas. You will be matched with one of the animals and get to bond with them and take them for an hour-long walk along a beach, a river or in the forest. Don't miss out on this unique experience!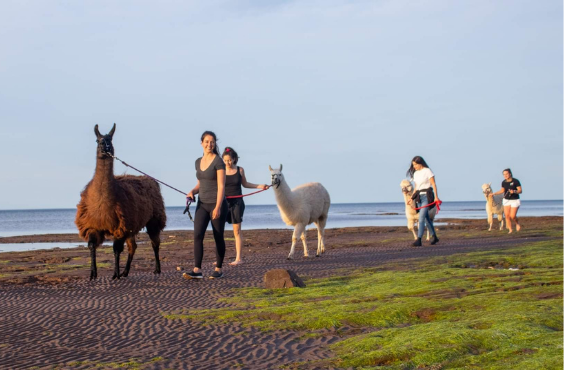 Just a short drive further, Aboiteau Beach in Cap-Pelé is a must for vacationers. This beach has all the amenities one could ask for: a spectacular beach, a gated playground, a restaurant, a new microbrewery, events in the summer, lifesaving stations, first aid and washrooms. When the hunger pangs hit, be sure to try out what some claim to be the best fried clams around at the Aboiteau Beach Restaurant.
Day 3
The outdoor fun continues with horseback riding at Broadleaf Ranch, just a 45-minute drive from Moncton. Your guide will take you and your family on a marshland trail ride where you can enjoy the amazing scenery of Hopewell Hills on horseback.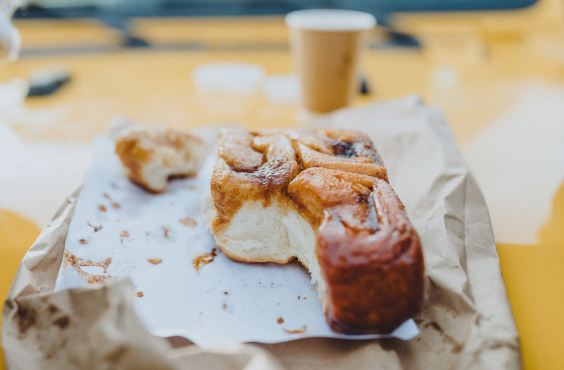 After your excursion at Broadleaf Ranch, head over to Alma, a village that truly comes alive in the summer. Here, you can walk along the pebbled beach while appreciating the Bay of Fundy scape, enjoy dinner at one of Alma's eateries, and top off the day with world-famous Alma Sticky Buns from Kelly's Bake Shop, home of the sticky bun.
Urban Fun Vacation Plan:
Day 1
Make your way to the northeastern part of Moncton and splash around all day at Magic Mountain! This popular attraction features four activity zones where you can try water slides, bumper boats, classic amusement rides, mini golf, redemption and video games, and more! You can easily spend a full day here.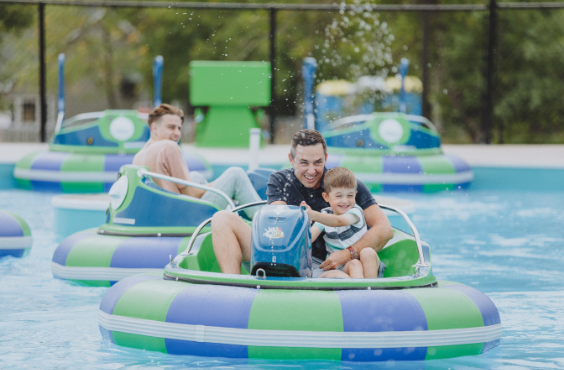 You will no doubt have worked up an appetite after all that fun. Why not stop in at Boston Pizza for supper, then finish off the day with a delicious ice cream treat at the nearby local Crèmerie Bennic Dairy Bar.
Day 2
Whether you've tried the world-renowned Magnetic Hill before or not, this intriguing phenomenon is a must-experience attraction, anytime you're in town! To feel your vehicle roll up the hill while in neutral is fascinating, and never gets old. Once you've experienced the hill, drop by the Magnetic Hill Zoo next door. Visit and learn all about the more than 600 animals from 73 indigenous and exotic species housed at the zoo.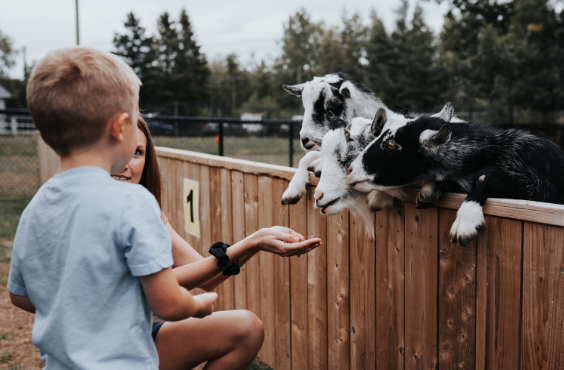 To cap off the afternoon, kids and parents alike will enjoy a visit to the Magnetic Hill Wharf Village right next to the zoo. Here, you can shop for unique, local finds in the on-site gift shops; savour delicious food at the Wharf Village Restaurant; and enjoy tasty treats at Murray's Moose Ice Cream.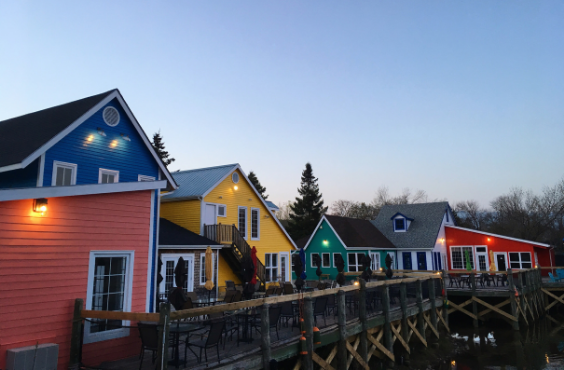 Looking for an evening activity for the whole family to enjoy? Catch a movie and popcorn at Cineplex Cinemas Trinity Drive, nearby.
Day 3
Start the day by burning off some energy at TreeGO Moncton in Centennial Park. This fun and exciting aerial adventure course takes you through the park's forest, and is designed to accommodate all age groups and fitness levels.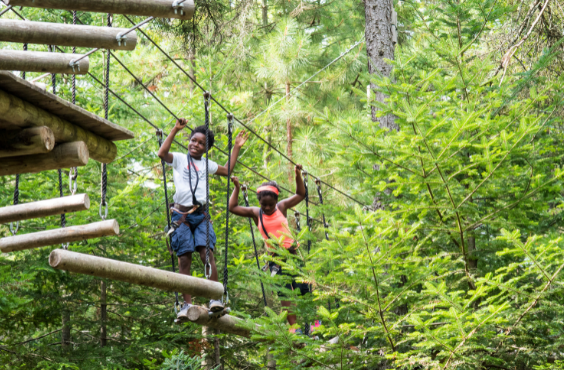 Reward yourself and cool down with an afternoon treat from Lost and Found Ice Cream in downtown Moncton, and stroll through the streets to admire the beautiful art murals that have turned Moncton into a spectacular outdoor art gallery.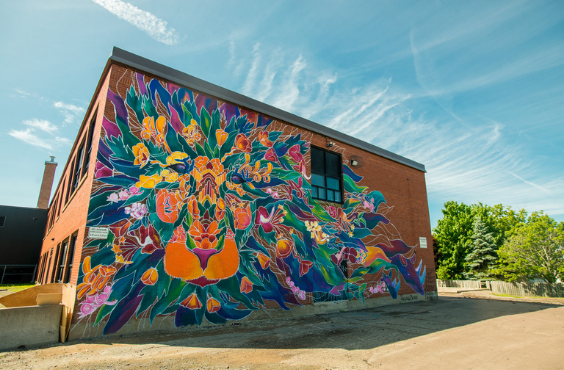 For dinner, stop in one of the many restaurants downtown and enjoy a nice family meal together to conclude your amazing Moncton family getaway.
SNAPSHOT
Family Adventures #1