Forget everything you know about museums and enjoy a fun afternoon at Resurgo Place, Moncton's most interactive museum. Explore history, science and transportation and go back in time through great hands-on exhibits for all ages.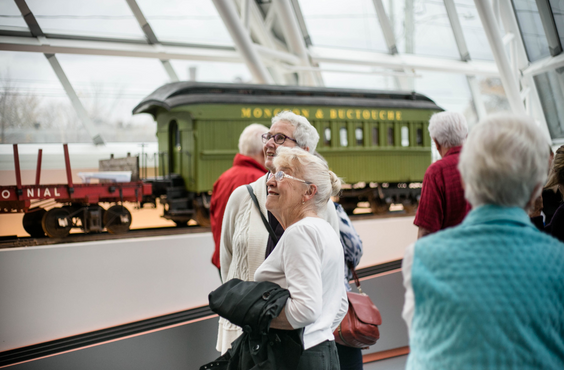 It's never too early (or too late!) to learn how to launch a rocket, sail a submarine or get introduced to robotics! Featuring local stories and discovery stations, the Transportation Discovery Center will let you in some amazing transportation history. It doesn't get more hands-on than this! Judging by the happy hubbub going on as you enter the building, the many DIY stations are a solid hit with children. The friendly staff will be happy to help with all your questions.
Did you know that you can rent out the Galley for birthday parties? Two hours of guaranteed fun for burgeoning scientists or historians, including one hour of special programming including DIY and discovery.
Resurgo Place isn't all just about kids – most visitors let their inner kids out to play at the hands-on stations in the Transportation Discovery Center. On the second floor, look for your house on Moncton's giant floor map and (re)rediscover Moncton's history though video capsules and photos. The Heritage collection of the Moncton Museum features a large collection of historical artefacts regarding the history of the Greater Moncton region. If you haven't visited Resurgo Place recently, it's time to check out the recently updated exhibits with more interactive elements.
In addition to its permanent exhibit, each year, Resurgo Place showcases three temporary exhibits focusing on science, history, and arts. Stay tuned for the Fall exhibit about Great Women in the Great War.
As a museum, Resurgo Place's missions rely on conservation and transmission. Intergenerational exchanges are at the heart of every exhibit and every artefact. Go down memory lane through the Heritage collection and share fond memories with your children and grandchildren. Maybe you'll recognize some long-gone shops on historical pictures, or have a tale or two about the former city hall whose front wall is now in the museum's atrium?
If you're a genealogy or local history enthusiast, the Resource Center will be priceless. Book an appointment for your own research or ask the staff to do some research for you. This is the place to explore your family tree or to find out who used to live in your century home.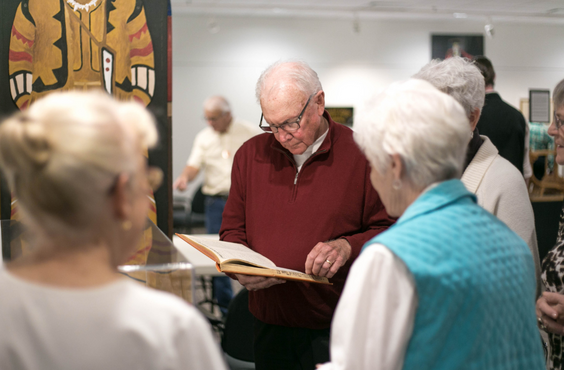 Stay tuned this Fall for the return of the Memory Box, a popular intergenerational activity. On Wednesdays, artefacts from the Museum collection are brought out for everyone to touch and explore. It's yet another great occasion to reminisce with your family through historical pictures and objects.
Good to know: every Wednesday, visitors over 60 get 50% off the regular admission price.