Fisherman's houses, a wharf, sea birds… Is this the seaside? No, it's the Magnetic Hill Wharf Village. Discover a vibrant Maritime attraction with shops and restaurants for the whole family.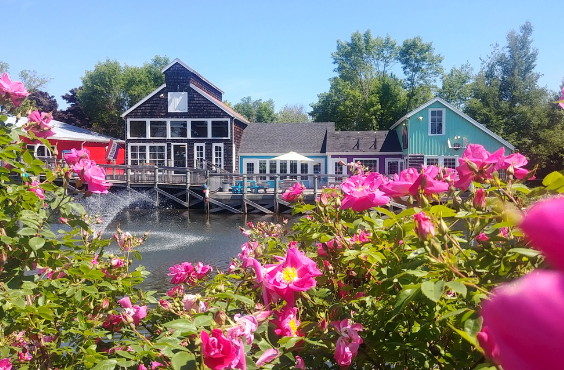 Step into a seaside atmosphere just 15 minutes away from downtown Moncton! The devil is in the Maritimes details: a buoy-covered wall, whale bones, a small boat and even a friendly shark head will all make great photo-ops. Don't forget to say hi to Larry the lobster!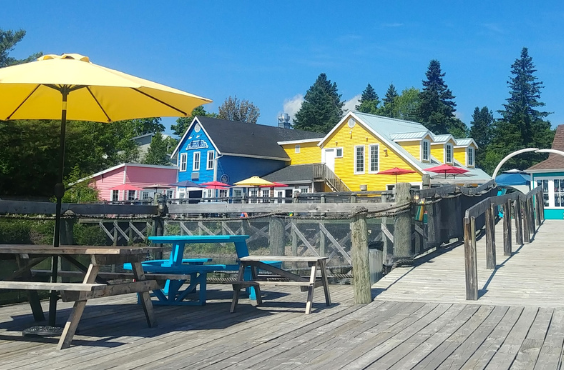 The Wharf Village was created in 1987 and updated in 2018. You'll love exploring the gift shops: they're the best places to find Moncton souvenirs or postcards, Maritime-inspired decor as well as gifts for everyone. Don't miss the antique shop! All the shops and restaurants are locally owned and showcase local artisan talent and fabulous food from the Maritimes.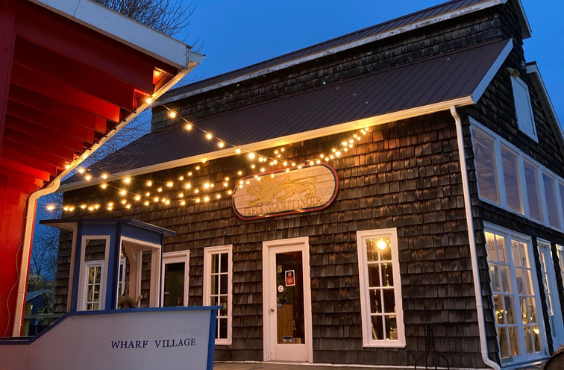 Feeling hungry? Treat yourself to a delicious meal. The Wharf Village Restaurant offers local favourites such as lobsters rolls, chowder, burgers, nachos, poutine and much more. Enjoy your food on the patio with a lovely view of the pond surrounded by wild roses and lupins.
If you have a sweet tooth, you're in for a treat! The café offers fresh fudge and mini donuts for dessert. Ask for the homemade lemonade, deliciously refreshing on those hot summer days. If you fancy ice-cream, just head to Murray's Moose. They have an ice-cream flavor for everyone!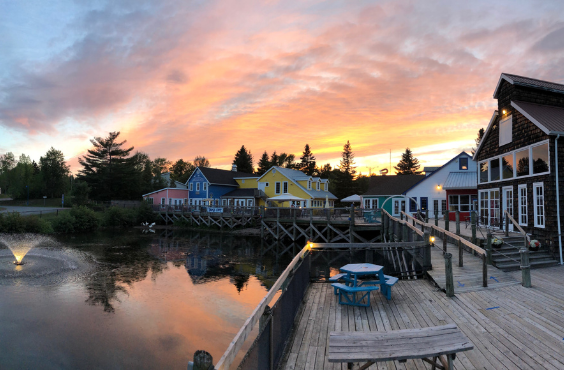 There's always something going on at the Wharf Village: don't miss out Nachos Wednesdays, Fish Fridays as well as regular live music nights. Find out the events of the day on their Facebook page here.