Vacation Ideas
Come experience everything Moncton has to offer this summer. Do you love the great outdoors or enjoy exploring the city and taking in urban experiences? We've got vacation plans already packaged for you!
How it works:
✳️ Choose the Outdoor Play Vacation Plan if you want to get outside, enjoy nature, discover beaches and hiking trails, and explore the Southeast New Brunswick region.
✳️ Choose Urban Fun Vacation Plan if you feel like immersing yourself in the city, discovering cool downtown spots, enjoying good food, or having fun at various attractions in Moncton.
Follow the suggested vacation plans to a tee, mix and match any day you want, or use these ideas as inspiration to set your own course!
 Special Hotel Offer:
At the end of your fun-filled days vacationing in our city, rest your head in one of Moncton's exceptional hotels and take advantage of this exciting offer! Book any 2-night package with participating hotels and receive a free $50 gift card to spend in any Downtown Moncton Centre-Ville Inc. participating retailer. Retailers include shops, restaurants, spas and more! *Restrictions apply.

Offer valid until September 6, 2021.

➡️ Participating Retailers : LIST

➡️ Participating Hotels: LIST
Outdoor Play Vacation Plan:
Day 1
Start off your vacation by making your way to Alma to enjoy all Fundy National Park has to offer. The park has a wide range of trails for all levels of hikers, where spectacular views of the Bay of Fundy and the beautiful, lush Acadian forest can be admired. Hike the popular Dickson Falls trail, marvel at waterfalls, descend into moss-covered river valleys, and swim in backcountry pools. If you're lucky, you may even see some of New Brunswick's wildlife!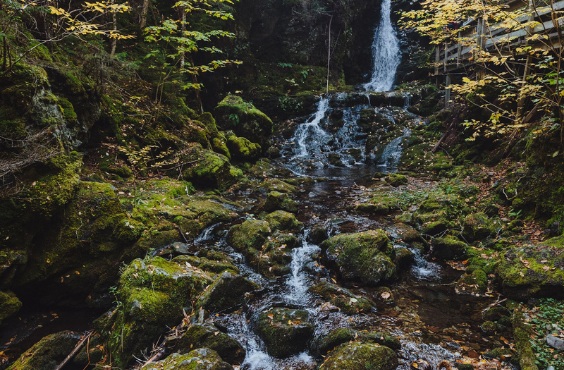 After an invigorating hike and full day at the park, stop in at Holy Whale for dinner and craft beer brewed on site, before heading back intown for the night.
Day 2
If you haven't been to Le Pays de la Sagouine, this is a vacation must! This unique theatrical village built on a natural island in the middle of Bouctouche Bay is entirely based on the literary work La Sagouine by internationally renowned Acadian author Antonine Maillet. Visit l'Île-aux-Puces, stop in all the buildings to meet the characters that bring this village to life, and see short theatre plays and traditional Acadian music by the Pays' house bands.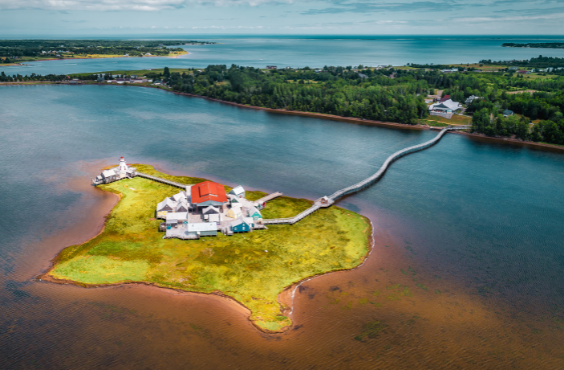 On your way back, stop in Shediac for dinner and board games at Le Moque-Tortue Bistro. Then, end the day with a stroll on the warm Parlee Beach sand and watch the sun set over Shediac Bay.
Day 3
The Hopewell Rocks are a favourite destination for locals and visitors alike. What makes this place so special? Over time, incredible giant flower-pot-shaped rock formations have been forged by the Bay of Fundy tides, the highest tides in the world. Here, you can walk on the ocean floor and just hours later, kayak in the same location. Kayak rentals and guided tours are offered by Baymount Outdoor Adventures on site.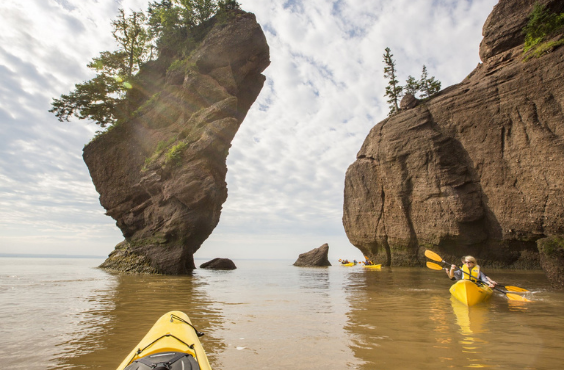 End a great day with a great meal on the Tide & Boar Gastropub patio and then, sip delicious locally made craft beer at the Tire Shack Brewing Co. tap room. Bonus: they even have an outdoor patio for warm summer nights!
Urban Fun Vacation Plan:
Day 1
Spend some time exploring Moncton's downtown and discover the striking art murals that have turned the city into a spectacular outdoor gallery. Through the work of Festival Inspire, artists from the region and from around the world have created more than 50 art murals on buildings throughout the Moncton area. Add the Self-guided Art Murals Tour to your vacation bucket list!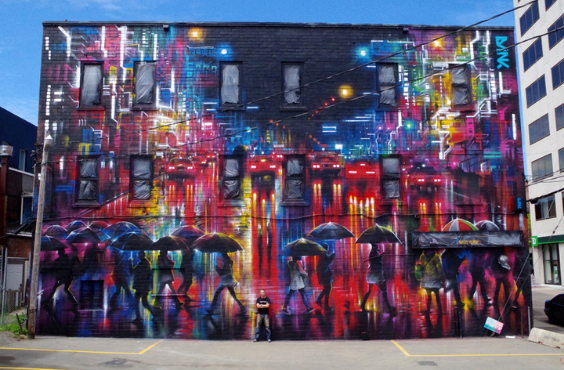 Top off the day with fine dining and jazz at Monk10 Taproom and Fine Eatery, a new addition to Moncton's downtown restaurant scene.
Day 2
Coffee lovers and the coffee-curious will be charmed by Epoch Chemistry Coffee House, a specialized coffee tasting room that focuses on promoting the best possible brewing experience at home. Book a private tasting now! You will not only enjoy amazing coffee prepared multiple ways; you will be delighted by the interactive and captivating presentation offered by Maestro Conor.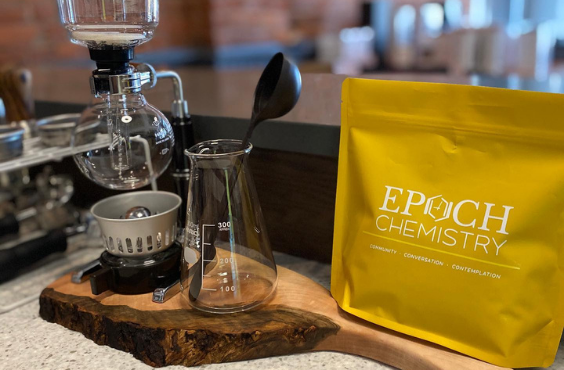 For dinner, how about a classic? Treat yourself to wood-fired pizza and craft beer on the Pumphouse Brewery patio. You won't want to pass up their delicious beers made locally in Moncton!
Day 3
Vacations are also for resting and relaxing. For the perfect unwinding experience, spend the day at USVA Spa Nordik. Just 10 minutes away from downtown, this thermal experience is a Nordic wellness ritual that dates back 2000 years and involves alternating between heat and cold, followed by a period of rest. USVA Spa Nordik features a dry sauna, a steam sauna, a cold plunge pool and relaxation areas you can indulge in for an hour, or a whole day.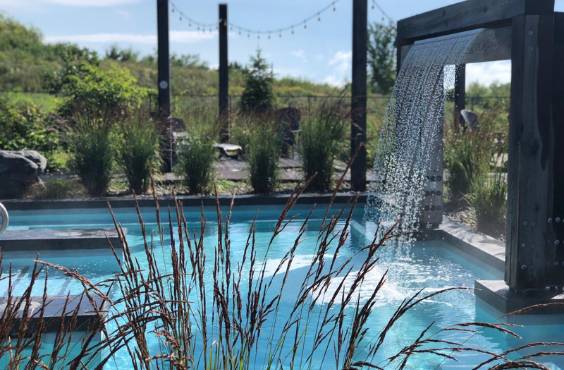 For the ultimate fine dining experience, try one of Moncton's top restaurants: Little Louis' Oyster Bar and Fine Cuisine. Chef Pierre A. Richard and his team create exquisite modern French cuisine dishes using quality local, seasonal products paired with exemplary wines. This 4-diamond restaurant will leave nothing to be desired!
SNAPSHOT
Memorable Moments – Part 1