Vacation Ideas
Come experience everything Moncton has to offer this summer. Do you love the great outdoors or enjoy exploring the city and taking in urban experiences? We've got vacation plans already packaged for you!
How it works:
✳️ Choose the Outdoor Play Vacation Plan below if you want to get outside, enjoy nature, discover beaches and hiking trails, and explore the Southeast New Brunswick region.
✳️ Choose Urban Fun Vacation Plan below if you feel like immersing yourself in the city, discovering cool downtown spots, enjoying good food, or having fun at various attractions in Moncton.
Follow the suggested vacation plans to a tee, mix and match any day you want, or use these ideas as inspiration to set your own course!
Special Hotel Offer:
At the end of your fun-filled days vacationing in our city, rest your head in one of Moncton's exceptional hotels and take advantage of this exciting offer! Book any 2-night package with participating hotels and receive a free $50 gift card to spend in any Downtown Moncton Centre-Ville Inc. participating retailer. Retailers include shops, restaurants, spas, and more!  *Restrictions apply.

Offer valid until September 6, 2021.

➡️ Participating Retailers : LIST

➡️ Participating Hotels: LIST
Outdoor Play Vacation Plan:
Day 1
Feeling adventurous? Why not bite the bullet and start off your vacation by ziplining and rappelling at the Cape Enrage Nature Preserve. Wind down by enjoying a locally-sourced lunch at Cape House Restaurant on site, overlooking the magnificent Bay of Fundy.
Fun fact: The lighthouse of Cape Enrage was established in 1838, and the light and foghorn are still operational today. Be sure to check out this local relic while you're there!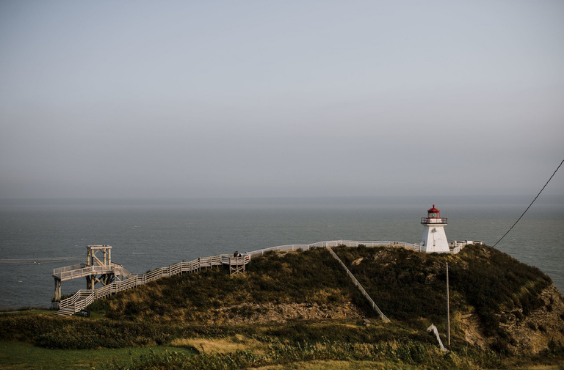 After a full day of outdoor adventures, head back in town for dinner and drinks at Euston Park, a shipping container beer garden serving craft beer and innovative food served in a funky, unique outdoor setting. Dogs are allowed in for those vacationing with their furry friends!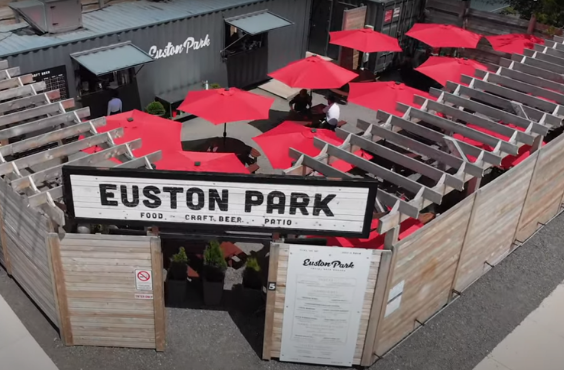 Day 2
Head over to Irishtown Nature Park for a hike or picnic in a beautiful, natural setting. One of the largest urban parks in Canada, Irishtown Nature Park introduces visitors to a diverse ecosystem that features Acadian forests, varied terrain, marshlands and a lake. This park is also a popular spot for birdwatchers.
In the afternoon or evening, unwind at Magnetic Hill Winery for a wine tasting followed by a picnic featuring your favourite local wine and cheese, to be savoured on the winery's patio overlooking the city. Magnetic Hill Winery specializes in the local production of wines made from various fruits, from classic grapes to juicy pears.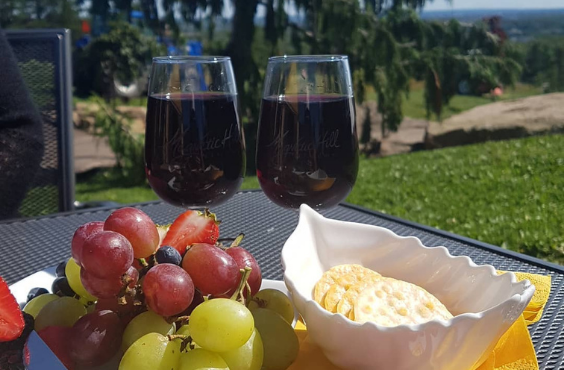 Day 3
Feed the foodie in you by waking up to coffee and brunch at Café Archibald, a locally owned crêperie that serves brunch, lunch and dinner. In addition to the house specialty – savoury crêpes – the Café Archibald menu features a variety of items including thin crust pizzas, gourmet sandwiches, salads, house-made soups, specialty coffees, and out-of-this-world dessert crêpes.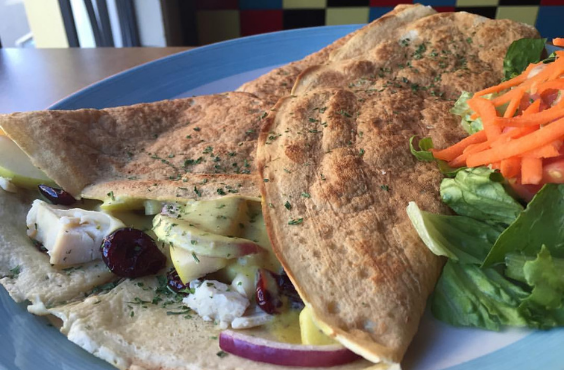 If you've never experienced a lobster dinner cruise in Shediac Bay, this is a vacation must! Shediac Bay Cruises – Lobster Tales offers an interactive, humourous and fun learning experience on how lobster is fished and hauled in from a trap. While enjoying your own lobster, you will also learn all the tips and tricks on how to retrieve every succulent morsel from the lobster's shell, all while enjoying the beautiful views of Shediac Bay.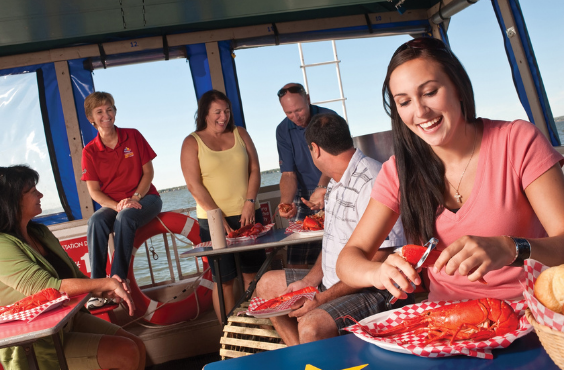 Urban Fun Vacation Plan:
Day 1
Want to experience the sights, sounds and flavours of the city? Head over to the Moncton Market downtown where you can grab breakfast and coffee, and pick up various local products including arts, crafts, fresh produce, and so much more. In the mood to try something new? The Moncton Market also has vendors serving food from all around the world. Check out the beautiful art mural on the northern outdoor façade of the market while you're there!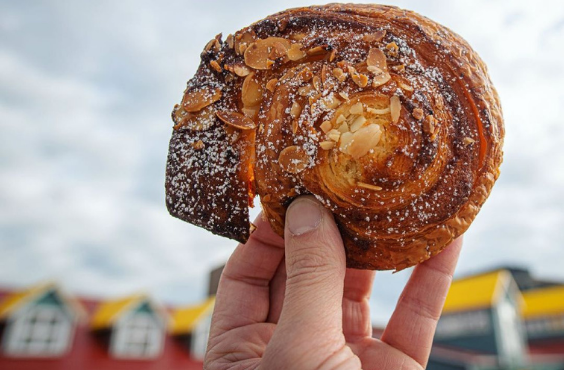 After the market, spend the afternoon relaxing and shopping downtown in the numerous, unique locally owned boutiques and shops. You will find gift shops, décor boutiques, clothing stores, art shops and specialty food stores among others. Find out more HERE.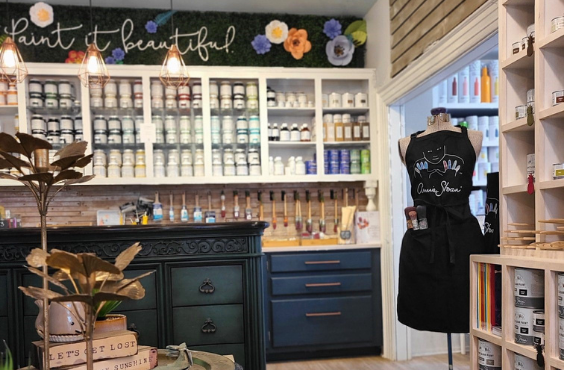 Cap off the day by enjoying dinner at one of Moncton's new tasting menu restaurants, Clos or Black Rabbit. With multiple courses offered in one sitting, you're sure to leave satiated and content from unique tasting experiences.
Day 2
Enjoy gourmet brunch and coffee at Les Brumes du Coude restaurant, located in the Aberdeen Cultural Centre. Les Brumes du Coude offers up delicious and expertly crafted dishes that'll make you think you're in a French bistro. Inspired by seasonal fare from land and sea, Chef Michel Savoie invites you for a pleasant meal around the table, sharing in his kitchen memories. Discover an alluring blend of French, Acadian, and other traditional cuisines.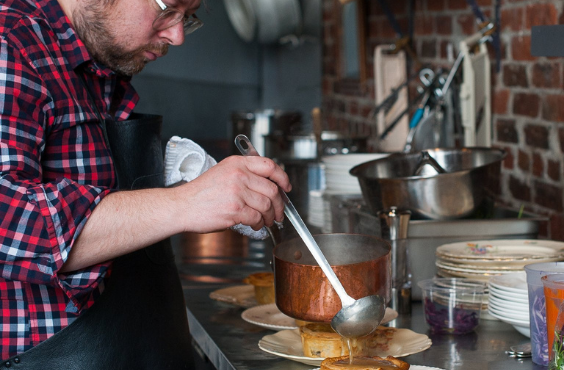 Get moving and enjoy an afternoon bike ride along Moncton's riverfront, and admire the beautiful Petitcodiac River. If you're lucky, you may even catch the tidal bore while you're there.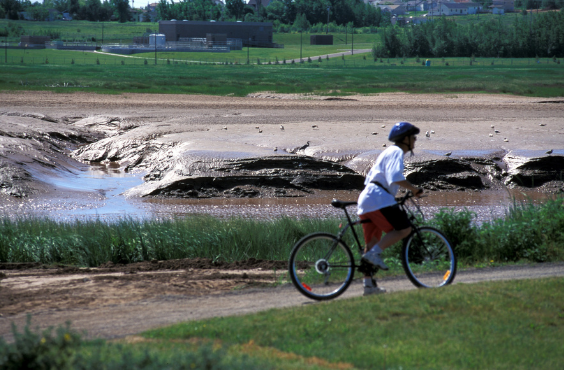 Why not conclude a fun-filled day with even more fun at the casino! Enjoy an evening of gaming at Casino NB, a world-class entertainment resort featuring slot machines and table games.
Day 3
Discover the Arches of St. George, a vibrant new retail space in the heart of Downtown Moncton showcasing a variety of specialized boutiques and local products. Find out all that the Arches have to offer HERE.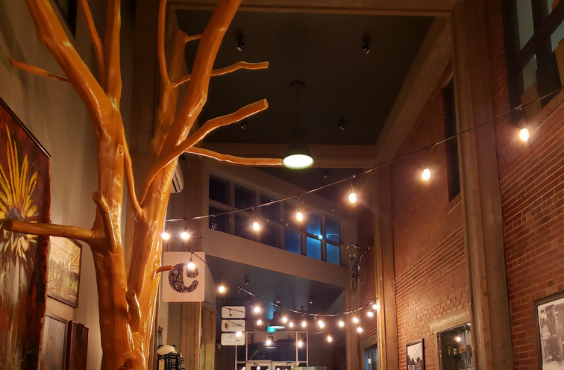 Take the self-guided Moncton Heritage iTour and learn about the history of Moncton's core through its historical buildings. Download the tour to your phone to optimize your view of each historic site while maintaining the most efficient route possible. Get comfortable shoes on and download the tour HERE.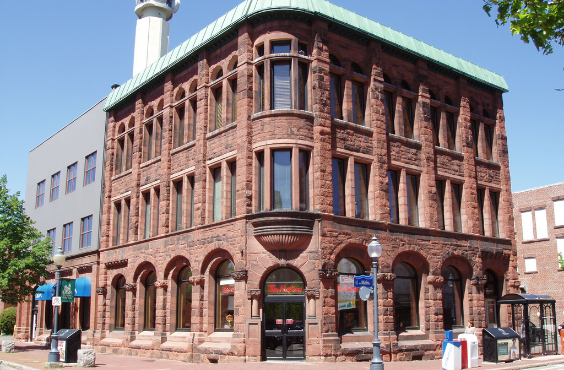 While you're exploring the downtown, be sure to stop in at the MR21 Museum situated inside the historical Notre-Dame-de-l'Assomption Cathedral. MR21 stands for Monument for Recognition in the 21st century. MR21 is an interpretation centre that uses cutting-edge digital technology to help visitors discover the hidden heritage gem that is the cathedral, and learn about this captivating facet of Acadian history.
Conclude a great vacation with great food and drink. Treat yourself to delicious Italian dining at Gusto Italian Grill & Bar. At Gusto, every dish is hand-crafted. Enjoy a variety of authentic Italian pasta, prime steaks, seafood, hand-thrown wood-fired pizza, traditional Italian desserts and great wines. You won't want to pass up on their locally renowned cheesecakes.
SNAPSHOT
Memorable Moments – Part 2