Find out why Moncton's Centennial Park is a family favourite and bring the family here for a fun-filled day during your stay in Moncton!
Centennial Park features a mix of lush forest and open spaces for play. Explore the gravel and paved trails – you won't want to miss this if you are hiking, cycling, or a family with a stroller! Summertime offers swimming, an accessible splash park, an outdoor climbing wall, an aerial adventure course, picnic areas and a large playground including all the climbers you can think of! Dog lovers will even find forested dog parks for large and small dogs alike.
SWIM
Get your swimsuit! Centennial Pool is the park's newest feature. Opened in 2020, this area includes a zero-entry wading pool, a pool, water play structures, a sand play area, seating and shaded areas, and accessible features – everything you need to play and to cool off on a warm summer day. Open daily from 11 a.m. to 7 p.m.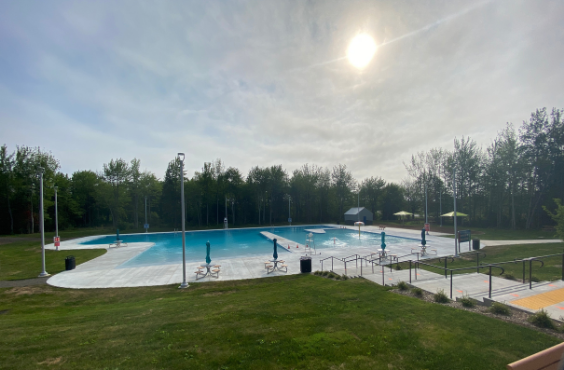 SPLASH ABOUT
Have you heard of the park's SuperSplash Park? Open for the summer season, it is the perfect spot to bring the kids and beat the heat! This accessible splashpad keeps kids cool with a giant tipping bucket and spray jets. Open daily from 10 a.m. to 8 p.m.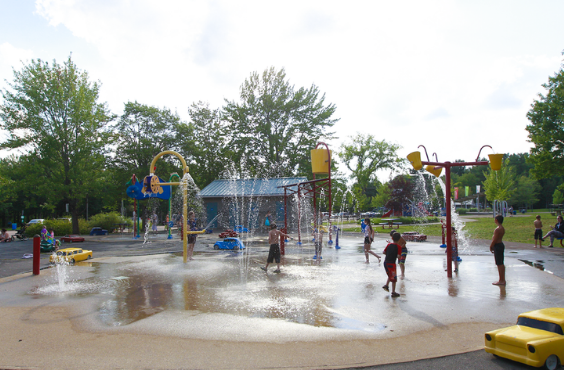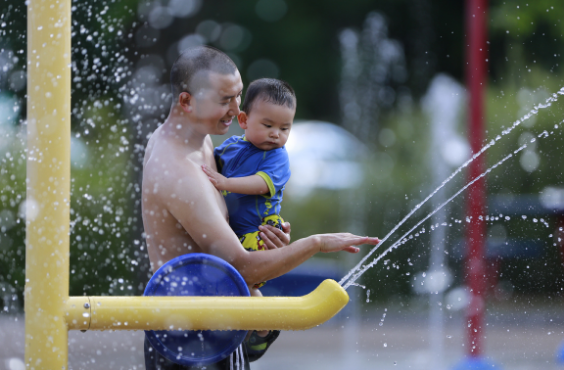 CLIMB
Playground: Let the kids climb and play at the park's awesome playground, near the SuperSplash Park. With its swings, slides and climbing nets, the playground is sure to entertain them for hours!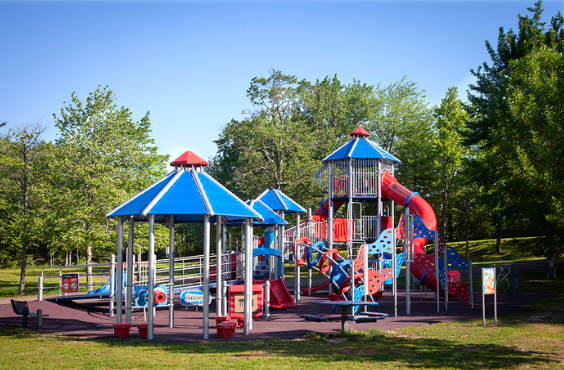 Outdoor Climbing Wall: Sharpen your climbing skills and have fun going up Centennial Park's outdoor climbing wall. In June, the wall is open to everyone, free of charge! Pre-register at Climbing | Camp Centennial.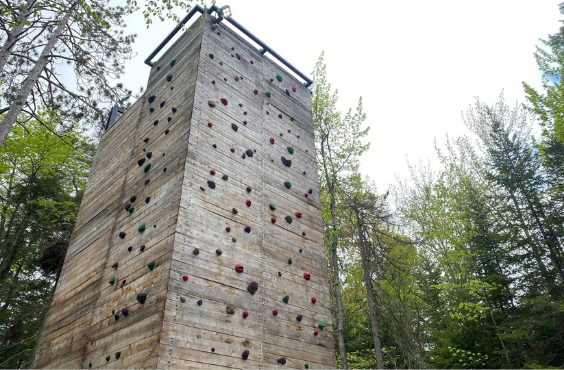 TreeGO Aerial Obstacle Course: If your family is a fan of heights, suspended bridges, ziplines, and nature, we have the perfect outdoor activity for you! Bring sunscreen, comfortable shoes, and shades, and head up to TreeGo Moncton. Fun and freedom are what TreeGO is all about. Their aerial adventure courses offer a diverse and exciting experience, within the comfort of knowing you're always attached to safety cables. No matter your fitness level, our courses are designed for your pleasure in a unique outdoor environment.