Family Vacation Ideas
Pack up the family and come experience Moncton. Your crew loves the great outdoors or enjoys exploring the city and taking in urban experiences? We've got whole vacation plans already packaged for you!
How it works:
✳️ Choose the Outdoor Play Vacation Plan below if you want to get outside, enjoy nature, discover beaches and hiking trails, and explore the Southeast New Brunswick region.
✳️ Choose the Urban Fun Vacation Plan below if you feel like immersing yourself in the city, discovering cool downtown spots or having fun at various attractions in Moncton.
Follow the suggested vacation plans below to a tee, mix and match any day you want, or use these ideas as inspiration to set your own course!
Outdoor Play Vacation Plan:
Day 1
Find out why Moncton's Centennial Park is a family favourite! Centennial Pool is the park's newest feature. Opened in 2020, this area includes a zero-entry wading pool, a pool, water play structures, a sand play area, seating and shaded areas, and accessible features – everything you need to play and to cool off on a warm summer day. The park's accessible SuperSplash Park keeps kids cool with a giant tipping bucket and spray jets, and the playground with its swings, slides and climbing nets, are sure to entertain them for hours. Centennial Park also features beautiful trails, a TreeGO aerial adventure course, an outdoor rock-climbing wall and picnic areas with barbecues. You can spend a full day here and never get bored!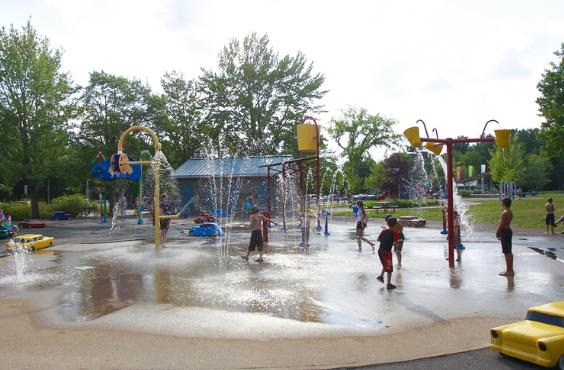 After all this fun, you deserve a cold treat! Visit Goji's Neighbourhood Treatery and savour a delicious frozen yogurt with all the trimmings. What a great way to end the day!
Day 2
Spend quality time in the great outdoors at Fundy National Park. Hike or bike through native Acadian forests in the park's more than 100 kilometres of trails, ranging from easy, short loops to longer circuits for experienced hikers. Swimming, kayaking, geocaching and golfing are also popular park activities. And while you're there, why not try camping or glamping for a night? Fundy National Park features camping sites and various glamping options to choose from including comfy yurts, safari-style oTENTik tents and Ôasis teardrop-shaped cabins.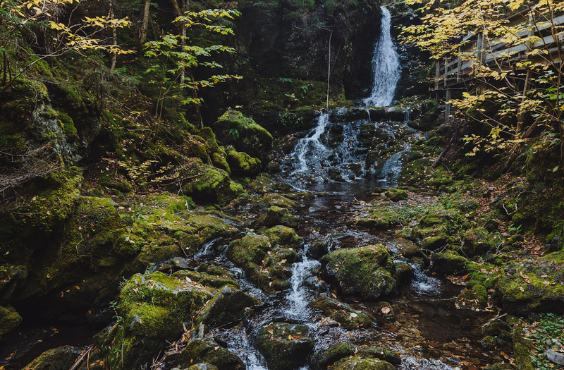 Day 3
If you haven't been to Le Pays de la Sagouine, this is a vacation must. This unique theatrical village built on a natural island in the middle of Bouctouche Bay, is entirely based on the literary work La Sagouine by internationally renowned Acadian author Antonine Maillet. Visit l'Île-aux-Puces, stop in all the buildings to meet the characters that bring this village to life, and see short theatre plays and traditional Acadian music by the Pays' house bands.
You've worked up an appetite? Have lunch at the Restaurant La Sagouine on Bouctouche's main street where you can enjoy fresh seafood and traditional Acadian food.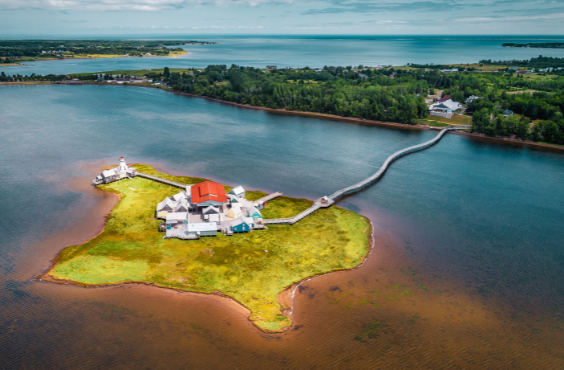 Head back to Moncton and take it easy by watching the world-famous Tidal Bore roll up the Petitcodiac River from Bore Park, the best viewing spot in town. If you've never experienced the tidal bore before, you can't miss this intriguing natural phenomenon. Just be sure to arrive 20 minutes before the scheduled arrival of the bore.
Urban Fun Vacation Plan:
Day 1
In the mood for creative, hands-on fun? Bring the kids to Resurgo Place where Moncton heritage, technology and discovery intersect. Explore the city through the giant interactive floor map of Moncton in the mezzanine and let yourself be mesmerized by fascinating "Moving Science" demonstrations such as the vortex cannon and the hovercraft. Before you go, be sure to take home your summer-themed DIY craft kit, included in your visit. There is so much to learn, discover and do at Resurgo Place. Plan your visit now!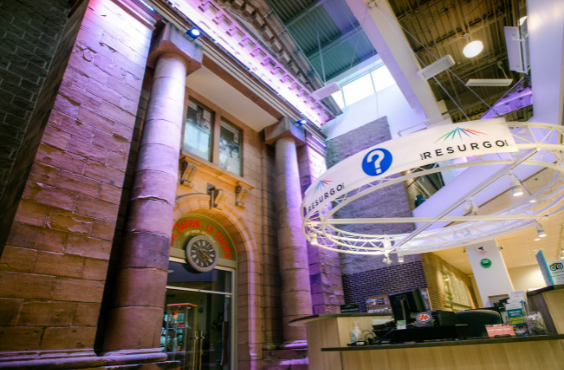 Then, head outside and take a stroll or a bike ride along the Riverfront Trail. Enjoy the downtown scenery and the beautiful view of the Petitcodiac River. You might catch the Tidal Bore while you're there!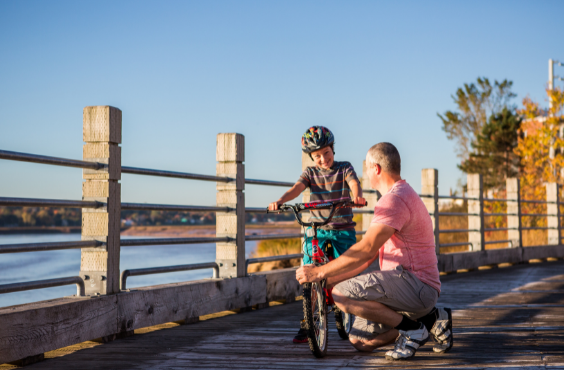 For a great afternoon family activity, try the new Culture and Heritage Scavenger Hunt and learn about Moncton's historical buildings, art sculptures, art murals, green spaces and more! Download the Scavenger Hunt here.
To end the fun-filled day, treat the crew with a delicious supper at family-friendly St-Hubert restaurant.
Day 2
Start off the day with an epic indoor wall-climbing session at Fit Rocks Moncton. This facility offers a gym section for harnessed climbing and rappelling, perfect for kids and for beginners. If you would rather wall-climb outside, make your way to Centennial Park where you can give the outdoor climbing wall a try. Enjoy the many activities the park has to offer while you're there.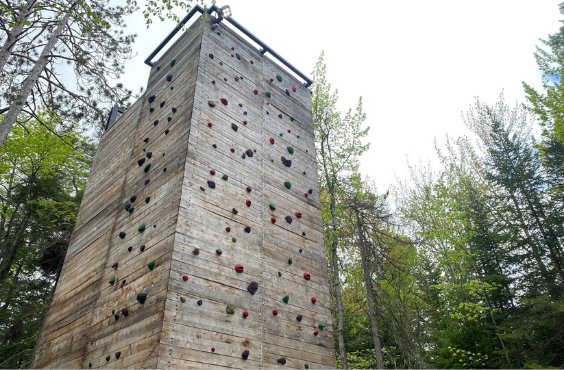 Cap off the day with a family movie night in your hotel room. Grab some popcorn to go, order wood-fired pizza from local Pomodori Pizzeria, and put on your cozy PJs. Share your favourite moment of the day with your family before tuning in to your movie selection for the night.
Day 3
Day 3 is game day! The moment your kids have been waiting for: head over to Hop! Skip! Jump! Indoor Play Space for some true fun. The facility features a three-level structure with a ball blaster arena, a spider climbing tower, slides, bridges, a monkey ring room, a laser maze, mini bowling lanes and so much more. There is also a dedicated area for toddlers.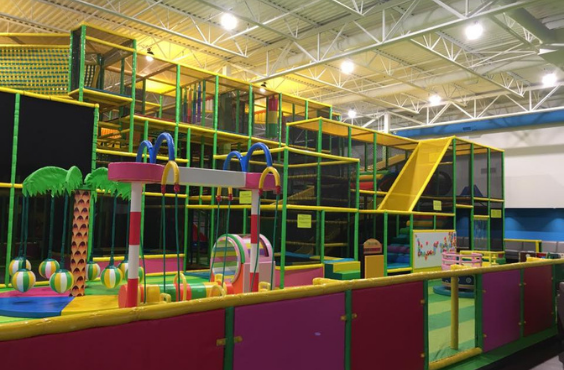 Then, challenge the whole family to an escape room game at Mystery Moncton Mystère or Room Escape Atlantic. Have fun finding clues, solving puzzles and completing tasks in order to break the escape code!
A perfect ending to a perfect family vacation!
SNAPSHOT
Family Adventures # 2